5 Reasons Software Projects Fail
Software can completely change the way you conduct business, which is why the task shouldn't be taken lightly. Software solutions that are not correctly implemented can have negative repercussions that result in financial loses, timely fixes, and unsuccessful software launches. Because of this, many businesses turn to industry professionals who have experience helping organizations implement and maintain their software technology.
Here are the top 5 reasons why software projects fail:
1. Underestimating what's required for a successful implementation
The right software can help your company complete projects, gather information, and execute jobs in a way that is faster, easier, and better than before. However, in some cases, the implementation process may require a lot of upfront work before it's ready to make your life easier. A good software development plan should outline the stakeholders, budget, risk assessment, resources, and quality controls it takes to deliver the solution successfully.
2. Having unrealistic expectation for what the software can do
It's amazing what software can do for your business—creating unique customer experiences, managing extensive data from B2B clients, building intricate employee workflow systems, and more. It seems as if there are limitless possibilities. However, no application is perfect. Before choosing a software solution, organizations should consider everything that they can and can't do to manage expectations and plan for where it may fall short.
3. Placing the project in the hands of an inexperienced project manager
There's a lot of juggling that goes into software development project management, and your project manager should know how to handle every aspect of it. Hiring a manager experienced in implementing software solutions eliminates rework, makes the process smoother, brings you to go-live faster, and ensures you aren't wasting time and money on the wrong application.
4. Failing to communicate properly (or at all)
The main characteristic of a successful software project has less to do with the building, designing, and coding, and has more to do with excellent, timely communication. Understanding the goals and needs of the company and how employees will interact and work with the software are just some of the ways that communication can drastically change the outcome of your project. It's also essential that delays or unexpected obstacles are communicated quickly so that the appropriate mitigations can be implemented and lead to a better solution.
5. Not getting all the right people together from the beginning
Software solutions often have a tremendous impact on a variety of teams across the company. They can change the way your employees communicate with each other, how your customers interact with your products, and the process it takes for customer service representatives to find and record clients' information. Having a representative from all workgroups that will be impacted by the software ensures that you address concerns and needs from all of your teams from the beginning.
Don't waste your time and money on an unsuccessful software project. Our team of experts work with the industry's top software solutions every day and utilize this knowledge to make your software implementation experience stress-free and successful. Whatever stage you're in, connect with us today to see how we can help you.
---
Ann Mooney
Director of Business Development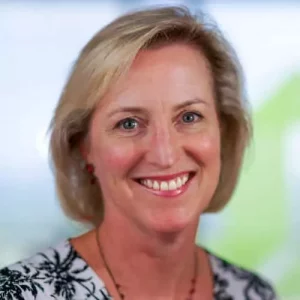 Ann Mooney is the Director of Business Development at SOLTECH, and has over 30 years in Sales and Account Management in the Technology, Telecommunications, and Medical Industries. Ann's key specialties are building long-term business relationships, results-driven sales, and account management.
Ann joined SOLTECH in 2016, she works directly with SOLTECH's clients to help find them the best technology solutions for their business. Ann utilizes her strategic leadership and proactive problem-solving skills to continually grow SOLTECH's business and ensure excellent customer service.
With her years of experience in the technology industry, Ann likes to share her expertise to educate her audience on the enhancement of workplace productivity and growth through software solutions in her articles. Her insights offer advice on important considerations for creating custom software, including initial steps, development costs, and timelines, as well as the advantages of collaborating with a skilled software development team.