WE HELP BUSINESSES MEET THEIR TECHNOLOGY GOALS
Everybody that I've worked with at SOLTECH comes up with things that I never thought about. You guys are super easy to work with. I would recommend you guys above and beyond. Dealing with everyone has been such a pleasure. How you make me feel I am the number one customer. I couldn't tell you how pleased I am with the whole process. We always recommend you guys.
SOLTECH has done a phenomenal job of finding highly-qualified software developers. They're attentive to the client's recruitment needs and promptly find the necessary human resources. Through their reliably excellent work, they've become a go-to partner.
An effective, personable, and impressive team, SOLTECH's expertise extends past technology — they understand how their development decisions will impact business development overall. Their team has integrated seamlessly within the internal one to deliver consistent high-quality solutions.
Software Development Solutions
Our software projects are centered around helping our customers find technology solutions for their business. We build partnerships with innovative companies to develop new software applications, products, platforms, and services.
number of
consultants placed
CLIENTS INCLUDE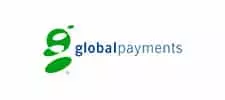 TELL US ABOUT YOUR IT NEEDS
Whether you need to outsource your software development or hire technical professionals, we will help you successfully execute your project. We cover the technology part so that you can focus on your business.
OUR SOFTWARE PARTNERS