Are You Thinking About Dumping Salesforce?
Salesforce is an impressive piece of software. It's got an excellent reputation and is one of the market leaders in customer relationship management (CRM). It's a unified software solution that can replace multiple software applications. But it's also notorious for being unwieldy, confusing, and expensive.
If you're currently using Salesforce and are considering dumping it for another CRM, we're here to tell you to keep it. Salesforce is just the CRM software you need to manage your business for today and the future.
Salesforce Should Be Nurtured, Like a Garden
The Salesforce platform was created to integrate all areas of your business: marketing, sales, support, commerce, and more. It brings all of the customer and company data you need to manage your business into a single system.
And just as your business grows and evolves, so too must your Salesforce implementation. It's not a "set it and forget it" kind of software application. It requires maintenance and tending, just like a garden.
Preparing the Soil
Let's look at customer data first. You probably just imported your data from your old CRM or database and started using Salesforce immediately. You might've added a couple of customer attributes or tags, but didn't spend much time on it. So when your marketing team sends out an email marketing campaign or your sales team is researching new leads, it's hard to sift through the information to find exactly what they need. The result? Your email campaigns have terrible clickthrough rates, and your sales team doesn't book many calls or sales.
You neglected to prepare the soil of your business the right way in Salesforce. The software is only as good as the data you put into it, so it's critical to clean up the data before you import it. Then, add the customer attributes that will help you segment the data properly, so your teams know exactly where they are in the sales or marketing cycle.
Nurturing Growth
Once you've got the groundwork done in Salesforce, it's time to work on nurturing it. Have your IT teams monitor it for bandwidth and storage to ensure it keeps running smoothly. Salesforce admins should check user lists regularly to ensure only active users have access. For example, if anyone's left the company, their user profiles should be deactivated immediately. Individual team managers should have processes in place to handle team departures, so clients or projects aren't neglected.
Nurturing activities aren't just for the software itself either. Teams should review their internal procedures regularly too, to ensure they're taking full advantage of the software and nurturing business growth. Salesforce has a number of AI-powered data analytics tools that can surface new insights about customers or campaigns automatically. It might tell you to change the frequency of your marketing emails to engage more often with your prospects since Salesforce discovered they're reading more of your content (on the web, social media, and more).
Weeding the Garden
Finally, once you've been tending your Salesforce garden regularly, it's time to weed it. No matter how well you've been managing it, there are always things that can be changed, eliminated, and replaced. Maintaining your Salesforce software regularly ensures it's working to the fullest of its abilities, while not hindering your business processes.
Maybe you paid for certain modules when you first bought Salesforce, thinking they might be useful for your business. After a year or so, you discover no one's ever used it, so why do you keep it around? Or maybe you find you could use help in a business area that you didn't anticipate. Salesforce probably has a module that can help with that, but you're not sure.
Salesforce is a powerful and highly configurable CRM platform, but it requires preparation and maintenance to use it to its fullest potential. Just like a garden, it needs regular tending. When you take the time to set it up right and monitor it regularly, your entire organization will reap the rewards and benefits of Salesforce.
---
Ann Mooney
Director of Business Development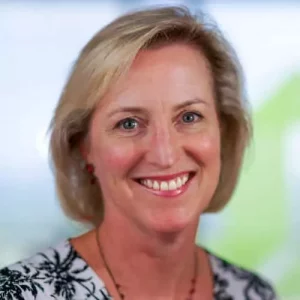 Ann Mooney is the Director of Business Development at SOLTECH, and has over 30 years in Sales and Account Management in the Technology, Telecommunications, and Medical Industries. Ann's key specialties are building long-term business relationships, results-driven sales, and account management.
Ann joined SOLTECH in 2016, she works directly with SOLTECH's clients to help find them the best technology solutions for their business. Ann utilizes her strategic leadership and proactive problem-solving skills to continually grow SOLTECH's business and ensure excellent customer service.
With her years of experience in the technology industry, Ann likes to share her expertise to educate her audience on the enhancement of workplace productivity and growth through software solutions in her articles. Her insights offer advice on important considerations for creating custom software, including initial steps, development costs, and timelines, as well as the advantages of collaborating with a skilled software development team.