What Are My Support Options After My Software Project Is Done?
Once your custom software application is built, you might think your relationship with your software development firm is over. Not quite.
A good development firm will also offer you support options to help with the transition of the new software app, but also to handle any troubleshooting that comes up in the future. Most firms will offer one of two types of support: dedicated or as-needed support.
Each project and customer is different, so the support option you choose is as unique as you are. Three common types of support are; full-time dedicated support; half-time dedicated support, and as-needed support. The type would depend on determining what works best for you.
Let's take a closer look at these three types of support options and help you decide which one is right for you.
Types of Support
Software development firms offer support models, usually broken up into two categories: dedicated and as needed. This can also be broken down even further into full-time dedicated support, half-time dedicated support, and as-needed support. However, many companies require a minimum time commitment of 6 months for dedicated support. It would be beneficial to find a company that does not require this commitment.

Which Support Model Is Right For You?
The option you choose depends on several factors, but the most critical is whether your customers will expect a fast response if something goes wrong with your application. If that's your case, we recommend going with a dedicated support option.
Many of our customers will choose full-time dedicated support for the first month or two after launch, and then scale back to half-time dedicated support when appropriate. Your move from full-time to half-time will depend on the complexity of your application, who your users are, and their expectations.

Advantages to Dedicated Support Models
When you have dedicated support for your project, it means you'll have a dedicated resource assigned to you. Ideally, the resource was on the original development team, but if not, they'll be fully trained on it to be as familiar as the development team. They'll be able to handle any support task with a high level of competency and efficiency.
Full-time Dedicated Support
This type of support model is ready to handle any support request whenever you have it. They're familiar with your project, your company, and support best practices, so they'll be able to resolve it efficiently. When you have a live support issue, a full-time resource can provide a quick turnaround for you.

Half-time Dedicated Support
This type of support model offers the same level of support quality, just not on the same timeline. A half-time support resource is split between several customers, handling support requests as needed. Your support requests and time commitment can be determined upfront.  Still, you can be assured it is always handled by a professional support pro.
When to Choose Dedicated Support
We recommend a full-time dedicated support option within the first month or weeks of your project roll-out to ensure a smooth transition to production. Then, you can switch to half-time (or less) depending on how your application is working for you. Your project lead can help you decide when to make this switch.

Advantages to As-Needed Support Models
Depending on your software application project, customer base, and support needs, you may not need a dedicated resource. For example, if you can wait more extended periods to fix issues or you have a mature application that rarely has problems. For these customers, we recommend an as-needed support option.
When to Choose Ad Hoc Support
When you choose an as-needed support option, all support requests are normally assigned to resources in software support to investigate them based on priority. You'll normally save on your support budget here since you'll only be charged for each software support ticket instead of paying to keep a dedicated resource on retainer. However, you do risk having your support tickets being handled less efficiently and on a longer timeline since each resource has to spend time on investigating and troubleshooting your issue before they can get to resolving it. If you have light support needs, though, it's a worthy trade-off for you.
Your software project is as unique as your company, and a good software development firm will offer a variety of support options to help transition you into production and beyond. Whether it's dedicated, full-time support, or a pay-as-you-go option, SOLTECH has you covered. Read more about how Defining the Role of A Software Development Team our latest eBook.
---
Ann Mooney
Director of Business Development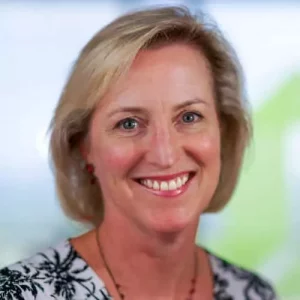 Ann Mooney is the Director of Business Development at SOLTECH, and has over 30 years in Sales and Account Management in the Technology, Telecommunications, and Medical Industries. Ann's key specialties are building long-term business relationships, results-driven sales, and account management.
Ann joined SOLTECH in 2016, she works directly with SOLTECH's clients to help find them the best technology solutions for their business. Ann utilizes her strategic leadership and proactive problem-solving skills to continually grow SOLTECH's business and ensure excellent customer service.
With her years of experience in the technology industry, Ann likes to share her expertise to educate her audience on the enhancement of workplace productivity and growth through software solutions in her articles. Her insights offer advice on important considerations for creating custom software, including initial steps, development costs, and timelines, as well as the advantages of collaborating with a skilled software development team.