Why Do I Need a UX Designer When I Can Use a Software Engineer for Everything?
We often get asked why we use both UX Designers and Software Engineers in our software development projects. One of the clearest ways to describe the difference between the two roles is to compare software development to building a house. As such, would you ask your concrete specialist or plumbing contractor to select the paint color or wallpaper for your house? Exactly.
A visually appealing and engaging app is usually a result of having a robust User Experience (UX). While not all software projects require a UX designer, a consumer-facing app where ease of use, visual appeal, and a competitive user experience truly warrant the attention of a User Experience Designer. However, if you are just building a simple back-end Administrative tool for your internal team, then engaging a User Experience design is probably not warranted, and energy is best spent maximizing the functional capabilities of your Admin tool.
Let me start by explaining the early stages of software development and the differences between a UX Designer and a Software Engineer.
When a client comes to SOLTECH with their software development project, the software process is started by a Solution Architect.  A Solution Architect is going to listen to the client's ideas and concerns while digging deeper to discern the assets and technical processes the app will need to be successfully completed.
In effect, the Solution Architect is responsible for creating the overall blueprint for the project. There are also times when the Solution Architect pulls in an Application Architect to work through some of the deeper technical software challenges that are important for application stability and scalability. If the software or app is going to be used by consumers, then it is imperative that they understand how the user is going to interact with the application. The creation of an application that is easy to use, interactive and intuitive is not a natural output of Software Engineering, which focuses on function, performance, and scalability. An outstanding user experience only happens with care and thought regarding various human factors and with diligent consideration of the needs of the target users.
This is where the UX Designer comes in.

The Role of a UX Designer
The UX Designer is responsible for anticipating and mapping out the interactions and flow of the screens, how navigation is presented to users, and even how humans logically process visual information. Think about how a user navigates through the site and how they engage with it. How can it be developed so that it includes smooth transitions, is not clumsy or complicated, and is quickly engaging – particularly for the short attention spans of today's consumer?
This is why they work as a team to create the blueprint for software engineers that will focus on what they do best – coding and building out the application.
Additionally, a UX designer stays current with the latest user trends, such as:
What drives people to go to the next page
What will drive activity and sustainability
How computer-savvy the end-user will have to be to use the application
Making the design usable and accessible
Once the overall blueprint is complete, it is time to get the Software Engineer involved.

The Role of a Software Engineer
The Software Engineer is the builder. They are building the house but not focusing on the house's appearance or how it will affect those that live in the house.
Software Engineers are implementation specialists who have been specifically educated and devoted to the coding and development of efficient, performance, and scalable software solutions. Similar to other types of engineering professions, Software Engineers focus heavily on form, function, and the low-level technical details that make the software work. Conversely, User Experience designers are educated and trained in other disciplines such as human factors, psychology, and creative design disciplines, which is an entirely different skill set.  The best work comes from the collaboration of Software Engineers and User Experience Designers.

Types of Projects which May Not Require a UX Designer
I would note that some would argue that any application that requires user interaction can benefit from User Experience design. However, there are pragmatic business realities that often, and rightfully, come into play when staffing a software project.  As with any fixed budget endeavor, a project manager must decide where to best spend time and energy. Some scenarios where engagement of a UX Designer might be more of a "Nice to Have" but not "Required" might include:
Internal facing applications, particularly for a small number of users. The primary reason that you have the opportunity to train users, which can overcome some issues related to intuitiveness.  However, issues with ease-of-use may still cost you in the long run.
Utility applications that are often highly automated solutions with minimal input from the user
Data Entry applications such as a Contact Database are very common and tend to follow a common paradigm that Software Engineers are already familiar with and may not really need any special or unique designs
Common applications, like an eCommerce web store, can often benefit from simply viewing a number of competitive sites and making sure your design is similar or of the same quality. Users are familiar with most shopping paradigms and unless you are trying to be different, it doesn't take much effort to follow and accepted trends.
Content-only websites are a gray area. While it is often customer-facing, for which we typically recommend User Experience Design, there are many pre-built templates (e.g. WordPress templates, WIX, and other content management solutions) that you can choose from. In this instance, you are benefiting from User Experience design in the use of the templates even if they weren't custom-built just for you.

In Summary
You can develop the best system in the world but if no one wants to use it then it is a moot point… a costly one. Since most projects require a UX Designer, you now have a better understanding of all of the advantages of including that expertise. You want the user experience to be so fulfilling and satisfying that your customers will want to return again and again.
Working with a software development company, like SOLTECH, offers the benefit of being able to provide an experienced team of different technical experts as your technical needs change. This takes off the burden of hiring a full-time Software Engineer or UX Designer.
For more information on how to elevate your software experience download our free eBook  The Beginners Guide to Software Discover.
---
Ann Mooney
Director of Business Development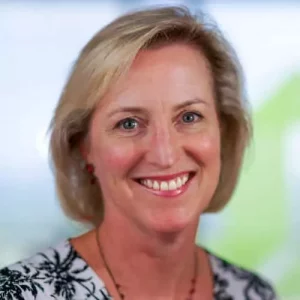 Ann Mooney is the Director of Business Development at SOLTECH, and has over 30 years in Sales and Account Management in the Technology, Telecommunications, and Medical Industries. Ann's key specialties are building long-term business relationships, results-driven sales, and account management.
Ann joined SOLTECH in 2016, she works directly with SOLTECH's clients to help find them the best technology solutions for their business. Ann utilizes her strategic leadership and proactive problem-solving skills to continually grow SOLTECH's business and ensure excellent customer service.
With her years of experience in the technology industry, Ann likes to share her expertise to educate her audience on the enhancement of workplace productivity and growth through software solutions in her articles. Her insights offer advice on important considerations for creating custom software, including initial steps, development costs, and timelines, as well as the advantages of collaborating with a skilled software development team.