Introducing Our New Podcast – Atlanta Business Impact Radio
ATLANTA, GEORGIA —Nov 20, 2015 — We are very excited to launch SOLTECH's new podcast where we showcase some of Atlanta's most exciting and forward thinking business and technology professionals.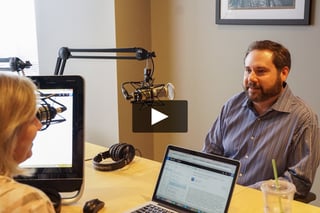 In our debut series, we focus on all things related to Healthcare IT.  Our guest line-up is incredibly exciting!  We can't wait to share these podcasts with you over the next few weeks, starting today with Bryan Fowler.
In our first episode, Bryan and Veanne Smith discuss Meaningful Use, why implementing an EHR system is challenging, and what it takes to be successful.
Listen to the podcast now and tell us what you think!
You can also follow the Atlanta Business Impact Radio on Twitter at @ABIR_Podcast.