What Characteristics Should You Look for in an IT Staffing Company?
With some 25,000 staffing and recruiting firms in the US, you have a lot of choices when selecting an IT staffing company. How do you find the right company for your IT staffing needs? What do you look for in an IT staffing company when pages of search engine results light up your screen?
8 Characteristics to Look For When Hiring an IT Staffing Company
When you embark on selecting a suitable IT staffing company for your needs, there are many things to consider and many questions you should ask.  Read on for this list to help you get started:
1.     Do They Demonstrate a Sense of Urgency?
First impressions count. If your initial request to an IT staffing company gets ignored or the response comes back two weeks later, you can probably draw some conclusions about how they will respond in the future.
You can determine what companies value by what they prioritize in their interactions with you. If they get back to you right away with helpful responses, this is a good sign that they value you as a potential customer and will prioritize your needs.
2.     Will They Be Easy to Work With?
One of the primary reasons you turn to an IT staffing company for help in filling your open position is to make your life easier.  Recruiting is likely not your area of expertise, and you probably have more work on your plate than you can get to daily.  As you evaluate various IT staffing firms, ask:
Will they hand hold me through the process?
Will they adjust their approach or process where necessary to work effectively with me and my organization's structure, or is it their way or the highway?
Do they have the expertise to provide guidance and answer questions regarding best practices, processes, timelines, and competitive salary/rate ranges?

3.     Will They Save You Time by Thoroughly Evaluating Candidates?
The BEST IT staffing firms provide a ton of value.
Specifically, you should look for a partner who not only screens the pool of candidates prior to presenting them to you, but also does the next few steps, which is where the true heavy lifting occurs.  The frustration that many hiring managers experience when working with an IT staffing company can be avoided when you choose a firm that does a thorough technical evaluation and solid behavioral interviewing.
Your desired outcome should be the ability to interview just a handful of high-quality candidates and choose the one who is capable of doing the job and who will be additive to your team's culture.  In other words, find a company that focuses on quality over quantity and views you as a long-term client, and has a vested interest in your success.
4.     How Deep is their Candidate Pipeline, and Do They Have Bench Resources On Staff?
Reputable staffing firms should leverage an applicant tracking system and other tools such as LinkedIn Recruiter to maintain strong relationships and valuable data about prospective candidates for your open positions.  Ask the firm how many candidates they have in their database, and check out their online presence to see how well connected they are to the type of tech talent you seek.
There are not many IT staffing firms out there that also employ software engineers on a full-time basis, but there are some, and these can be an excellent choice for you.  The reason being that they will have bench strength and could have immediate availability of proven talent for which they can speak to specific strengths and past performance.  Look for a firm that also does project-based work that leverages its team of full-time employees.
5.     Can They Provide References Demonstrating the Depth of their Expertise?
Keep in mind that past performance is always the best indicator of future performance.  Take the time to look online for reviews from past clients.  Google Business Reviews and Clutch are great places to start.  It's also a great idea to ask to speak to a few of their clients to hear first-hand what you should expect if you decide to engage with them.

6.     Are They Genuinely Excited About Working With You?
With demand for technology talent at an all-time high, it is essential to have something compelling to offer to prospective candidates so that your opportunity stands out among all the others.  Given that the IT staffing company will serve as the initial point of contact to these individuals, you need to be confident in their ability to "sell the sizzle" of your opportunity.  They must demonstrate the ability to articulate what your company does and describe the impact of your product or service on the world, and speak to the unique culture, DNA, talents, and rewards of being part of your team.

7.     How Will They React When Things Go Wrong?
Your project or staffing engagement may not go according to plan. An indication of how they will handle such situations can be derived by looking at their organization.  Do they assign an account manager or equivalent as your primary point of contact?  And is there a backup?  How involved will the executive leadership be in ensuring they perform at the level they committed to at the onset of your engagement?
It is wise to ask if they stand behind the quality of their work and if they offer warranty periods for direct hires/perm placements.
Lastly, communication is always a critical component to success.  Look for a firm that can clearly explain its process for providing consistent and ongoing status reports.
8.     Will They Treat You as a Long-Term Partner?
During your initial discussions with the prospective staffing firm, explore and look for clues that would indicate their willingness to invest in your long-term success.  When you need advice on the supply and demand for specific skillsets, current market rates, how to create a job description, or more strategic organizational or technology initiatives, will they gladly invest the time to help you out?  If you host a weekend coding challenge or tech event, will they offer to help facilitate or serve as a judge?  You should be confident that they will be just as responsive to you in times of need, even if there is no immediate financial gain to be realized.

Conclusion
There are many benefits to leveraging the strengths of an IT staffing firm for your contract and direct hire resource needs.  Without a deliberate plan and a checklist of questions, the task of selecting the most suitable firm for you can be daunting.  Avoid the temptation of just picking one and hoping for the best.  It's worth the effort to ask those key questions to increase your likelihood of success. To learn more about our approach to talent acquisition, download our free No Hassle Guide To Talent Acquisition today!
---
Ann Mooney
Director of Business Development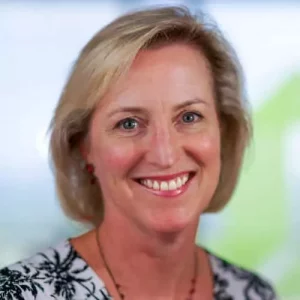 Ann Mooney is the Director of Business Development at SOLTECH, and has over 30 years in Sales and Account Management in the Technology, Telecommunications, and Medical Industries. Ann's key specialties are building long-term business relationships, results-driven sales, and account management.
Ann joined SOLTECH in 2016, she works directly with SOLTECH's clients to help find them the best technology solutions for their business. Ann utilizes her strategic leadership and proactive problem-solving skills to continually grow SOLTECH's business and ensure excellent customer service.
With her years of experience in the technology industry, Ann likes to share her expertise to educate her audience on the enhancement of workplace productivity and growth through software solutions in her articles. Her insights offer advice on important considerations for creating custom software, including initial steps, development costs, and timelines, as well as the advantages of collaborating with a skilled software development team.